SPAIN TRAVEL GUIDE CONTENTS
At a Glance | Trip Planning | Things to Do | What to Eat | Places to Stay | Latest
At a Glance
Known as the land of siestas, fiestas, and flamenco, there's no wonder why Spain is one of the top most visited countries in the world. Full of diverse landscapes, incredible cuisine and a unique appreciation for the slow pace of life, this is one country that charms every kind of traveler and keeps them coming back for more year after year. Whether you're visiting the luscious north, the vibrant cities or the south coast, you can be sure that you'll come across plenty of social Spaniards, great music, and incredible food!
Spain Quick Information
Currency:
Euro
Electricity Socket: 230V AC electricity. Power outlets are usually two-prong round sockets. Be sure to pack a universal travel adaptor so you can still use all your electronic gadgets.
Visa: Visas are not required for stays up to 90 days for both EU and non-EU citizens. However, citizens from EU countries that are not part of the Schengen agreement and non-EU citizens need to carry a valid Schengen visa to be able to enter Spain.
If you want to stay longer in Spain or work there, you will need to apply for a student or work and residency visa which can be more difficult. Make sure to look into this properly and in advance before your travels if you know you will be staying longer as the laws are constantly changing.
Safety: Spain is one of the safest places to visit in Europe with very little serious crime, so the majority of travelers shouldn't come across any major issues. With that being said, however, as Spain is a very tourist heavy country, the main cities like Madrid and Barcelona are a target for pickpockets and scammers so it is always important to make sure you have travel insurance. Our travel insurance recommendation is through World Nomads so check them out!
With petty theft being such a serious problem in touristic places, always remember to be vigilant, keep your belongings safe and don't ever do something that someone asks if it doesn't sound or feel right.
Language: English is very prevalent in Spain with many people speaking good English in the major tourist cities (Barcelona, Madrid, Malaga, and Seville) and it is especially widely spoken in the South and at major coastal resorts. In less touristic places, and particularly inland towns or villages, you will find fewer people who speak English and more local dialects such as Catalan or Andaluz.
Although you may not find English everywhere, the Spanish people are known for their enthusiasm for their language. If you are armed with a few useful phrases and you try to communicate with them as much as you can, they will really appreciate it and be more than happy to help you with any problems you may have.
Spain Trip Planning
Best Time to Go
While you can visit Spain all year round, most travelers tend to visit in the Summer months to soak up that amazing Mediterranean sun! The only problem with this, however, is that it leads to crowded areas, especially along the coast. The best time to go is from April to October.
Spain's weather can be split into three parts:
Cold/Rainy (Nov-Feb)
Cool/Clear (Mar-May, Sep & Oct)
Hot/Dry (Jun-Aug)
Rough Budget
With so many different types of travel, it is difficult to suggest a daily budget. However, from our experience, we know that it is possible to travel around Spain for as little as $60-80 a day depending on what accommodation you prefer as that will take up the bulk of your budget. Food is relatively inexpensive, especially when you eat at local restaurants, and the transport in Spain is very cheap and very efficient. Here is a rough cost of basic commodities: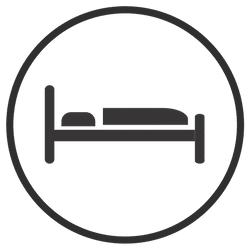 Accommodation
Budget: Dorm €20-30 ($25-35) / Private €55-65 ($65-75)
Mid-Range: €65 – 140 ($75-165)
Splurge: €150+ ($180+)
Food (Typical Meal For One)
Self-catering / lunch menú del día: €10-15 ($12-18)
Local Restaurant: €20-40 ($25-50)
Fine dining: €150+ ($175+)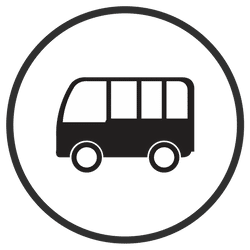 Transport
City Metro / Bus: €1-3 ($1-4)
Overnight Bus: ~€18 (~$22)
Regional Trains: €15-45 ($18-55)
High-speed Trains: €50-140 ($60-165)
Taxis: €10+ ($12+)
What to Pack for Traveling Spain
For Spain, you can get away with just packing Summer clothes during the Summertime, however, it is worth packing other items that you can use to layer if it does get cold and if you are doing activities that will take you up into the mountains. In other seasons, you will need a variety of clothes to suit all weather conditions. For a complete guide on what to pack for Europe, check out our full article.
Best Things to Do in Spain
Be Enchanted by Beautiful Barcelona
There are many reasons that travelers flock to the enchanting city of Barcelona, and one of them has to do with the fascinating blend of ancient architectural treasures alongside contemporary masterpieces. As well as truly iconic sights such as Gaudi's Sagrada Familia, Barcelona also captures our hearts through its culture. Boasting a world-class drinking and dining scene, spend a few days here and you'll soon be eating at midnight and partying into the early hours of the morning with the locals! Visiting Barcelona and indulging in its awesome culture is definitely one of our top bucket list items in Spain.
Get Lost in Vibrant Madrid
Although Barcelona is a big tourist city to hit when in Spain, the capital is just as beguiling. Full of an energy that oozes down every street, Madrid is one city that is alive and vibrant 24/7 – especially when it comes to midnight! Famous for its museums, amazing cuisine, and non-stop nightlife, Madrid is one city that you will find yourself being swept along soaking up the culture at every turn. For a full guide to making the most of the city, see our City Break Guide to Madrid!
Discover Ancient Granada
If you want to explore an ancient Moorish city, Granada is the place to go! Step into history and wander the breathtaking streets of Alhambra, Granada's old palace, and learn about the incredible past that this one destination has witnessed. Boy, if these walls could talk! Visiting Granada is definitely one of the best things to do in Andalusia.
Lounge on Some of the Best Beaches
With such amazing weather, of course, beaches are going to be top of the list of things to do while in Spain! The only question is where? The Costa Del Sol comes to mind when searching for that ideal laid-back sloth-life in the sun. Plus it has some of the best seafood and great nightlife! You can also opt to visit the coastal town of Nerja to combine some hiking, sightseeing, and culture. In the Southern part of Spain, you could even venture to the canary islands to relax or to take up some pretty epic island adventure sports. If you want to try out your luck in surfing, check out our article on the best surf spots in Spain or if you walk something calmer, read best paddle boarding in Europe.
Challenge Yourself with El Camino de Santiago
Stretching for 800 km from the French border to Santiago de Compostela in North-Western Spain, El Camino de Santiago (The Way of Saint James) is a challenge that many travelers take on while visiting Spain. This popular pilgrimage takes a month to complete, a lot of determination and dedication, and is supposed to be one of the most inspiring and enlightening experiences that you can ever have. Walking this popular route definitely makes it on our top adventure holidays in Spain list. If hiking isn't your thing, check out our guide to the best rock climbing in Spain.
Festivals and Celebrations
We love coming across local festivals when we travel and sometimes even travel specifically to a place when we know an epic event is going on. In Spain, they have great celebrations such as the Running of the Bulls (held in July in Pamplona) and La Tomatina (held on the last Wednesday in August in Buñol). Even if you don't want to actively run away from the bulls (as that is quite dangerous) or throw tomatoes at thousands of other people, you can still go to the events to enjoy some great food and drink and an even better atmosphere!
What to Eat in Spain
Spain is home to the amazing Mediterranean cuisine so you can get your fill of the freshest seafood, zingy sangria, and tapas packed with flavor anywhere! If you're only passing through Spain on your travels, these are the dishes you simply can't leave without trying:
Paella
You can't go to Spain without having a mouthwatering plate of paella. Whether you have Paella Valenciana (rice with vegetables, chicken, duck, and rabbit), Seafood Paella or Paella Mixta (free-style mixture with rice), trust us when we say that you won't be disappointed, especially if you have a jug of sangria or two as well!
Tortilla Español
This simple omelet is a very traditional Spanish dish always consisting of potatoes, eggs, onion, salt and pepper, and it is incredible! We don't know what they do to it, but the fact that it is the most common dish in the country goes to show just how delicious it is.
Tapas
Okay, tapas may not be A dish, but it is a bunch of little dishes which are all just as amazing as the next! The most popular plates (and ones you have to try) are Gambas Ajillo (garlic prawns), Patatas Bravas (spicy potatoes), Calamari a la Plancha (grilled calamari) and Morcilla (blood sausage).
Jamon Iberico
You haven't tasted ham before until you've had some of the best Jamón in Spain. Jamón ibérico, in particular, is a delicious cured ham that comes from acorn-fed pigs to give it a rich and delicious flavor. You'll find some of the best in Madrid!
Crema Catalana
If you have a sweet tooth, this creamy dessert will hit all the right spots! A custard dessert infused with lemon rind and cinnamon and served cold, this popular after dinner treat is a must-try, especially while in Barcelona.
Places to Stay in Spain
The options for accommodation in Spain are endless and are relatively cheap compared to other Western European countries, with dorms and camping being your cheapest option. Hostels, budget hotels, and luxury villas are common all around Spain with Airbnb and shared accommodation also being a very popular option. If you're traveling during peak season or holidays, it is best to book your accommodations in advance. We recommend checking sites like
Booking.com
,
Agoda
, or
Hostel World
. To help you out in figuring out the best places to stay in Spain, here are our personal suggestions on where to stay.