NEPAL TRAVEL GUIDE CONTENTS
At a Glance | Trip Planning | Things to Do | What to Eat | Places to Stay | Latest
At a Glance
Known as the land of snowy peaks, incredible landscapes, and impressive mountains, Nepal is a country that has culture, adventure, and adrenaline rolled into one. Home to ten of the highest peaks in the world, it is no wonder that this place is frequented by adventure junkies from all over the world. However, during my trip to Nepal, what surprised me the most was the fact that beyond the mighty Himalayan mountains, the country itself is incredibly diverse and lush. Offering tourists a wide array of things to do, Nepal is a country that didn't disappoint.
Nepal Quick Information
Currency:
Nepalese Rupee
Electricity Socket: 220v/50Hz electricity. Power outlets are compatible with European plugs (three round prong). Be sure to pack a universal travel adaptorso you can still use all your electronic gadgets.
Visa: Generally speaking, most people can avail of a visa on arrival which you can purchase according to the duration of your stay. Currently, they have multiple entry visas valid for 15, 30, or 90 days. You will need a valid passport and one passport-sized photo along with money to pay for the visa fee. They do not accept credit card so make sure you have USD, Pound, Euro, or any other valid currency listed on their site to pay for the visa upon arrival. Citizens of select countries are required to apply for a visa beforehand so make sure you double check prior to your trip.
Safety: Generally speaking, Nepal is a safe place to go to with majority of the accidents happening in the area related to unforeseen natural disasters. For solo female travelers, people advice you to trek in groups when possible (and to avoid trekking alone with a male guide) However, for what it's worth, I personally never felt threatened or unsafe, even when I was wandering around the really local areas of Kathmandu. As a general rule, here are a few safety precautions that you should take, especially if you are planning to go trekking.
Register with your local embassy while in Kathmandu
Have photocopies of all your important documents (passports, flights, trekking permits) and store them separately from the originals.
While we recommend travel insurance to everyone (and we now never leave home without it, it is essential that you get an insurance policy that covers everything including any treks that you plan to do during your time there. We personally recommend going with
World Nomads
,
due to their wide coverage of adventurous activities. As with everything though, if you are doing any strenuous activity, it is best to check beforehand what is covered with your insurance. I.e. trekking to basecamp might be covered but if you're planning to summit Everest or any other mountain peak, special coverage might be needed.
Language: With over 120 different variations, Nepali is the main language in Nepal however, in main cities, English is also widely spoken. As the tourism and trekking industry in Nepal is thriving, English is widely spoken (or at least understood) by most people that you encounter during your trek. From personal experience, while there are still a few sherpas who didn't speak English, most of them could understand more than they could speak.
Festivals and Celebrations: While Nepal isn't really known for one singular celebration, they have over 50 festivals that they celebrate during the entire year. Due to their strong religious culture, festivals in Nepal are celebrated with vigor and enthusiasm. During this time, significant places of worship like Boudhanath and Swayambhunath are usually packed with locals.
A few popular celebrations are the Nepali New Year (2nd week of April) and Holi or Phagu in Nepali. This particular holiday takes place sometime in February and March and is celebrated with lots of colorful powder similar to the celebrations in India. Big cities like Kathmandu and Pokhara are great places to be during Holi as the streets come to life with merrymaking.
Nepal Trip Planning
Choosing when to visit Nepal is the most important part of your trip planning. Nepal generally experiences three seasons, with the low season being generally quiet due to the monsoon season. High Season, on the other hand, gets pretty much full and accommodations get booked out in advance as trekkers from all over the world fill up the trails going up to Everest and Annapurna. For those interested in summiting Everest, April to May are considered as the peak time to go. Low Season (Jun–Sep), Shoulder Season ((Mar–Apr) and High Season (Oct–Nov).
Rough Budget
As in every country, you can travel around for as cheap or as expensive as you want. Based on our experience, you can travel Nepal comfortably at $25-30 a day. While this covers most expenses (food, accommodation, transport, and some tours), some treks have expensive trekking permits, park fees, and TIMS so the cost for these greatly vary which is why we excluded them in this daily budget. If you're interested in finding out how much it costs to climb Everet Basecamp, here's a full guide.. Here's a rough estimate on rough costs in Nepal: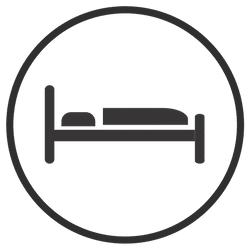 Accommodation
Budget: $4 (dorm), $4-6 (homestays/shared bathrooms)
Mid-Range: $20-30
Splurge: $40++ (only available in main cities like Kathmandu and Pokhara)
Food (Typical Meal For One)
Local Meal in Guesthouse: $2-4
Restaurant: $5-8
Local Beer in Guesthouses/ Restaurants: $7 (up in the mountains)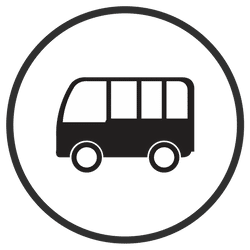 Transport
Local Buses (very cramped): $0.60 (night buses in Nepal are best to be avoided
Flight from Kathmandu to Pokhara – $90 – $120
Taxi ride: $2-10 around the city
Trekking porter to carry bags: $8 – $15
Tourist attraction entrance fees: Durbar Square, Bhaktapur, Monkey Temple, etc: $10-15
TIMS trekking registration card: $10 – $20
What to Pack for Traveling Nepal
Generally speaking, what to pack for Nepal will greatly depend on when you are going and what type of tours and treks you are doing. When I went (beginning of rainy season), I was greeted with hot weather for the most part of my trip, with only a couple of days of chilly weather. If you are planning on trekking, you can spend a day or two wandering around the streets of Kathmandu (Thamel area) and find all the trekking gear you would ever need for a fraction of the price. If you're doing a big trek, check our our Everest Basecamp Packing List guide which should cover all the basics. Although there are plenty of trekking gear available, if you want good quality items, we recommend buying them beforehand in shops like Amazon.
Best Things to Do in Nepal
Trekking the Himalayas
Naturally, one cannot go to Nepal without experiencing at least one of their many trekking trails. The beautiful thing about Nepal is that there is a trail for everyone. For those who don't have much time and can't fit in 2 weeks of trekking, you can opt to go on one of the shorter trails like the poon hill trek which you can complete in 4-5 days. Alternatively, there's the Annapurna Circuit which takes you through the beautiful mountainous villages and tea houses to give you a glimpse of the local life.
Read: Everest Base Camp Trekking Review
Go Whitewater Rafting
While I only personally got to do a day of rafting, I would love to come back to experience their longer expeditions which compose of 2-3 days of rafting through some insanely scenic landscapes.
Soak Up the Culture
Admittedly, prior to coming to Nepal, I gave little thought to the cultural side of the country. As soon as I landed in Kathmandu, I found a wide array of things to do, including an entire list of UNESCO world heritage sites that are worth visiting. From the solemn yet vibrant places of worship like Swayambhu, Boudhanath, and Pashupati, Nepal is definitely high up on my list of unique temples.
Experience the Unique Backpacker Vibe in Thamel
Chaotic, electric, and lively are just a few of the words that I can use to describe the backpacker district of Thamel. Tons of outdoor gear shops, restaurants, hostels, and bars litter this area, making it a little haven where travelers converge.
Adventure Sports
Catering to the many adrenaline addicted adventurers that head to Nepal every year, Nepal also has a wide array of adventure sports available to do. From paragliding, Skydiving over Everest, bungee jumps, and mountain flights along the Himalayas, there isn't a shortage of adventurous things to do in Nepal.
Venture to Off-The-Beaten-Path Trails
While the trails heading to Everest and the Annapurna Circuit get quite busy (especially during peak season), there are heaps of off-the-beaten-path treks and hikes that we can recommend. To give you a bit of background, the three most popular treks are the Everest Basecamp Trail (EBC), Annapurna Circuit and the Annapurna Base Camp Trail (ABC). As those treks are pretty popular, the tea houses along the way are a lot more comfortable, but it also means that they get a lot more crowded. If you want to experience unspoiled trekking trails, we recommend doing the following:
Manaslu Trek
Untouched treks leading you through unreal landscapes through Nepal near the Tibetan border. Before teahouses opened in 2010, trekkers would have to camp their way through this rigorous 15-day trek.
Upper Mustang
Unlike the usual snowcapped mountain peaks that you can find in the rest of Nepal, this trekking trail shows off sandstone cliffs and barren landscapes which showcases the culture of the Nepali mountain people.
Upper Dolpo
For those with incredible stamina and fitness, consider conquering the Upper Dolpo, a place with three 5000 m+ passes following century old trading routes.
To gain a better idea of the best treks in Nepal, check out our complete guide to find a trek that suits you the best.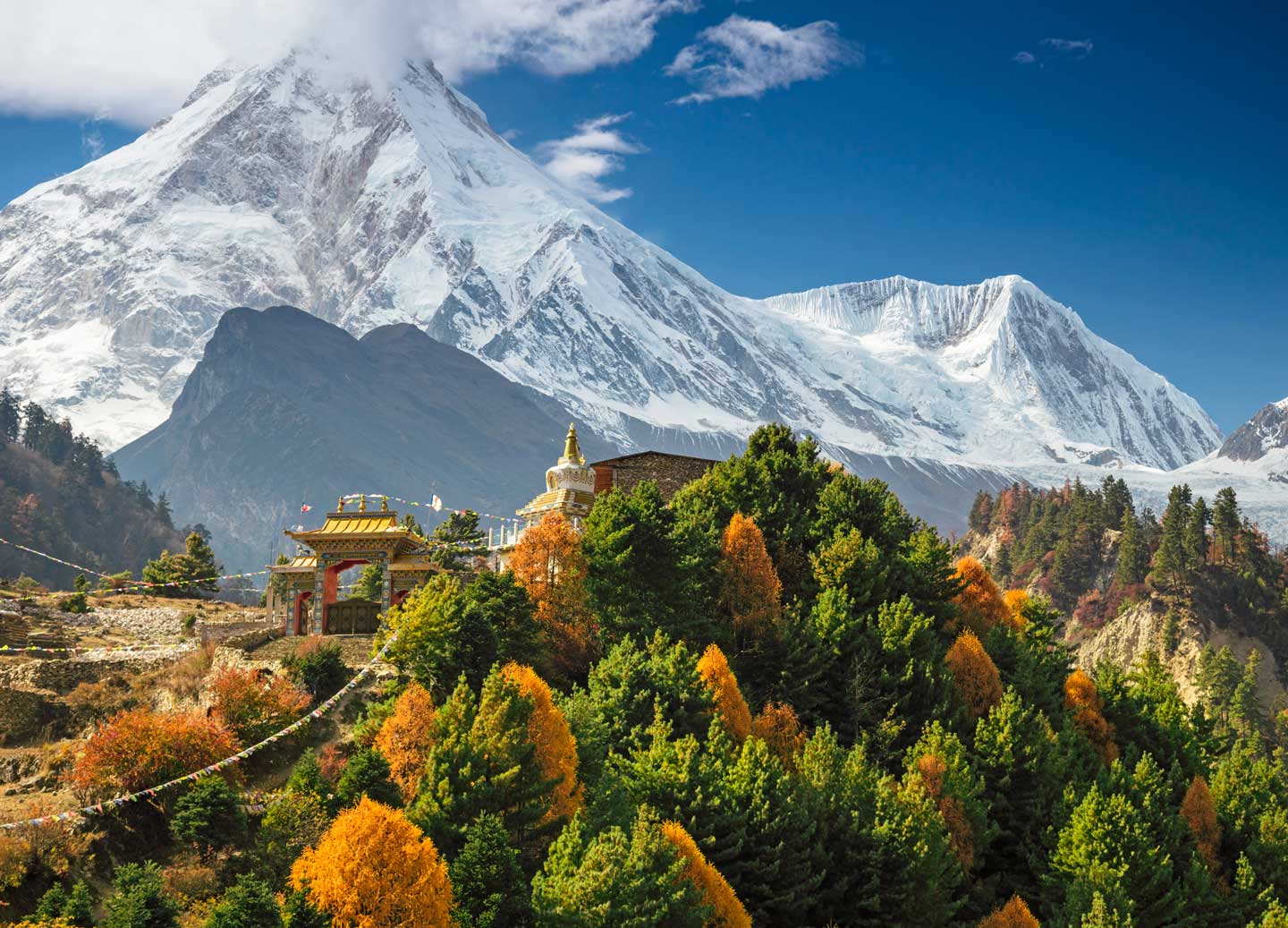 What to Eat in Nepal
While the food in Nepal isn't the write-home-to-mum type, it still is very delicious with a lot of Indian influences. If you're unsure of what to order, here are two of the must-try dishes that I recommend you get.
Momo's: Similar to dumplings, these little pockets of dim sum are filled with meat, veggies, or cheese and is usually served with a spicy creamy sauce. Note: Momos are highly addictive and are the perfect snack or meal (order with a side of fried rice!)
Dal Bhat: A staple in every restaurant and guesthouse, dal bhat is a set meal which consists of rice, veggies, and a soup like serving of dal. While most places serve this as a vegetarian meal, you can also order it with some chicken.
Places to Stay in Nepal
Due to the rise of tourism in the area, there are also heaps of hotels, guesthouses, homestays, and teahouses where you can stay during your time in Nepal. As mentioned, during peak season, it is best to book your accommodations in advance as some of them tend to fill up. For good deals, I usually check
booking.com
or
Agoda
for both hostels and hotels.