GERMANY TRAVEL GUIDE CONTENTS
At a Glance | Trip Planning | Things to Do | What to Eat | Places to Stay | Latest
At a Glance
Known for their efficiency and engineering, the Germans know how to make a country. A stunning blend of historical significance and futuristic drive, Germany is a powerhouse of modern life. Get inspired by the power of Berlin, the passion of Munich and the tranquility of Germany's vast expanse of forest. Enjoy the festive culture of the Germans as you engage in social drinking in the beer houses and gorge yourself on all the sausages and pretzels you could ever desire. Remember the tragic past of the nation, paying respects at WW2 memorials and museums and celebrate the future as you absorb the bustling spirit of Potsdamer Platz. Often dubbed the capital of Europe, Germany is a must-see on any Euro tour and will not disappoint.
Germany Quick Information
Currency:
Euro (EUR)
Electricity Socket: 230V AC electricity. Power outlets are usually two-prong round sockets. To avoid the hassle of having to buy new adaptors for everywhere you go, we recommend picking up a Universal Travel Adaptor before you leave.
Visa: Germany is a member of the European Union and signatory of the Schengen convention. Any EU national is entitled to unlimited, Visa-free travel within Germany. Nationals of most American countries plus Australia and NZ benefit from 90 days of Visa-free travel within the Schengen zone. If you wish to stay longer than 90 days, you must apply for a Schengen visa. If EU nationals wish to stay longer than 90 days, whilst you do not need a Visa, you must register with the local Burgeramt within 2 weeks of arrival. Nationals of other countries such as Russia, China, the Philippines, and other Asian countries must apply for a Schengen visa for any travel in Germany.
Safety:
As with most of Europe, Germany is a safe country. It is safer than France or the UK with low risks of petty theft and no natural disasters. Terror threat remains high due to Germany's political power but attacks are rare and have so far not resulted in many casualties.
However, as always, no matter how safe a country is, we always recommend getting travel insurance. Our top recommendation is World Nomads due to their extensive list of activities covered.
Language: The main language of Germany is German. Germany is a formal and respectful country and saying a little German in a polite manner will go a long way. Many Germans will speak a little English, especially in the major cities and tourist areas but this is not to be relied upon for communication.
Germany Trip Planning
Best Time to Go
It is ideal to visit Germany at any time but you need to be aware of how the weather changes throughout the year, and therefore tourist attractions and prices, to make sure this doesn't impede on your plans.
Best Time to Go: Summer – April to November (All of Germany)
Weather and activity in Germany can be broken down into three tourist seasons:
Low Season (Nov-Mar) – Cold and wet weather with snow in a lot of areas. Ski resorts will be busy with other key sights being less busy but open for a shorter time. Some may even be closed. This season is the best for theater, concerts, and opera.
Mid Seasons (Apr-Jun, Sep-Oct) – Sunny weather means this is the perfect season for travel. It is also quieter with lower prices except on public holidays.
High Season (Jul & Aug) – Great weather brings higher prices, crowds and busy roads. However, this season is full of great festivals from music, food, and wine to samba.
Rough Budget
As in every country, you can travel around for as cheap or as expensive as you want. Based on our experience, you can travel Germany for as low as $40-80 a day with accommodations and activities usually being your largest expense. This budget is lower end, taking into account staying in hostels, self-catering or eating local and using public transport. For a guide to different types of travel, here is a rough break down of costs: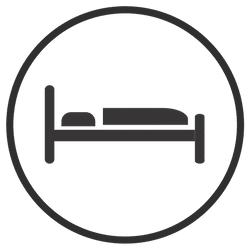 Accommodation
Budget: €10-30 ($12-35) dorms / €45-65 ($50-75) budget hotels
Mid-Range: €60-100 ($70-120)
Splurge: €150+ ($175+)
Food (Typical Meal For One)
Street food: €2-4 ($2-5)
Cheap meal at beer hall: €9-15 ($11-18)
Restaurant: €15-20 ($18-25)
Top-rated restaurant: €100 ($115)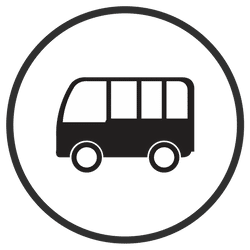 Transport
Bike Rental: €18 ($21) per day
City Transit: €1-3 ($1-4) per single ticket
Intercity Bus: €15-30 ($18-35)
Overnight buses: €20-70 ($25-82)
Trains: €40-70 ($48-82) slow / €100+ ($120+) high-speed
What to Pack for Traveling Germany
For Germany, you will need a variety of clothes to suit all weather conditions. Even in the mid-seasons, you could come across a few rainy days and it gets especially cold if you're spending time up in the mountains, so make sure to bring lots of thin clothes that you can layer if you're cold but that would also be suitable to wear alone for the warmer days. For a complete guide on what to pack for Europe, check out our full article.

Best Things to Do in Germany
Drink in the Magic of Berlin
As well as being the largest city and Capital of Germany, Berlin has a lot more to offer than its turbulent history. Known for its art and music scene, hip vibes, and being a general city for freelancers and creative types, the capital is also home to world-class museums, a great cafe culture, cheap food and a fantastic nightlife! There are really heaps of things to do in Berlin! Oh, and did we mention that it is also one of the cheapest European cities?
Get Lost in Munich
Overshadowed by the buzz that Berlin causes among travelers, Munich maybe quiet but it makes a name for itself in its own right. Home to centuries-old buildings, interesting museums, trekking trails, plush parks, popular beer halls, and amazing food, this is a city that is steeped in culture and has a beauty that will stay with you long after you leave. Although known for its annual Oktoberfest celebration, Munich is a city that offers plenty of options for every type of traveler.
Attempt to Survive Oktoberfest
With the world's largest Volksfest (beer festival) held annually in Munich, how can you not attend if you're in Germany in late September? 16 to 18 days of festivities where a lot of beer is consumed, there is nothing like raising a stein of beer whilst singing German songs with more than 6 million people from around the world! Giant pretzel anyone? Visiting Germany during Oktoberfest is definitely high up on our festivals around the world list!
Explore Germany's Other Great Cities
There are many great cities in Germany so don't just stop at the big two, Berlin and Munich, before heading elsewhere in Europe. If you like a city with an abundance of green spaces, Hamburg is famous for its parks and canals. Being the second-largest city in Germany and second-busiest port in Europe, it also offers a diversity and uniqueness that you can't find anywhere else. More of a history buff? Frankfurt may be more your style. Not only does it boast plenty of historical sights, but it offers some pretty cool science museums and a great restaurant scene too. Cologne is also a good option for history and culture lovers, so make sure to soak in the art scene and famous Cathedral. For a city that is underrated, make sure to head to Hanover for some truly amazing insights into German culture. Want a mix of culture and nature? Check out our things to do in Dresden article.
Experience the Nature that Germany Offers
Germany may have some thriving and vibrant cities that attract many a traveler, but it also boasts a variety of natural landscapes that draw in the outdoor enthusiasts too. If you love to get outdoors, hike the Berchtesgaden National Park and surround yourself with lush forests, crystal clear lakes, and steep rock faces. If this is too sleepy for you, you may want to venture to Lake Constance instead. Being the largest freshwater lake in Germany, this is a popular destination to hike, cycle and wander in nature.
Hike the Black Forest
If you like the Brothers Grimm fairy tales then you'll love the Black Forest! Bordering France, this mountainous region in Southwest Germany is known for its dense, evergreen forests and enchanting villages dotted throughout. With a plethora of hiking trails, you can spend days exploring this stunning area, stumbling upon charming vineyards, Gothic buildings, and of course miles of breathtaking landscapes!
Admire Neuschwanstein Castle
Who doesn't want to see the model for the Disney Castle? Perched on top of a rugged cliff surrounded by a scenic mountain landscape, this 19th-century palace is nestled in a lush forest and is simply idyllic. Nothing can explain the feeling of staring up at this picturesque creation, so you'll just have to come and see why it is one of the most visited castles in Europe for yourself.
What to Eat in Germany
Germany is often outshone by the cuisine of its nearby neighbors such as Spain, France, and Italy, but what many people don't know is that the German cuisine is so much more than just meat. Warm, hearty, and traditional, the food will not disappoint! If you're only in Germany for a short amount of time, here are a few dishes that you need to try:
Bratwürste
If there is one meat to mention, it has to be the famous Bratwurst sausage that everyone knows and loves! No matter where you are in Germany, you can find a delicious Bratwurst to feast on, with the best supposedly coming from Nürnberg.
Spätzle
A delicious (and completely vegetarian!) dish to come out of Germany! One of the most famous dishes, Spätzle is a kind of pasta, consisting of eggs, flour, salt and a splash of fizzy water to fluff up the dough. Sounds too simple right? Try it as a side dish or topped with a heap of cheese as a main and you'll be amazed!
Maultaschen
A delicious ravioli dish, Maultaschen parcels can be packed with minced meat, sauerkraut, spinach or anything that takes your fancy! Whether you eat them boiled or fried, as a side or as a main, this is heaven on a plate.
Brezel
Ahh the German pretzel, a simple yet mouth-watering creation! Twisted into a bracelet shape with a brown crust that is crisp and glossy and a doughy inside, these bad boys can be found everywhere in Germany ready to devour.
Places to Stay in Germany
Compared to many other European countries, accommodation in Germany is quite cheap. Choices range from hostels (which are plentiful, especially in the cities), budget to luxury hotels, and Airbnb. For even cheaper options, consider Couchsurfing or camping. While camping is technically illegal in Germany, you can still find many around that charge from €5-20 ($6-23) per night. If you're traveling during national holidays, peak season, or Oktoberfest, we highly recommend that you book your accommodations ahead of time. We recommend checking sites like Booking.com, Agoda, or Hostel World to find the best deals.