THAILAND TRAVEL GUIDE CONTENTS
At a Glance | Trip Planning | Things to Do | What to Eat | Places to Stay | Complete Travel Guide | Latest
At a Glance
Home to picture-perfect white sandy beaches, intricately built temples, incredible street food, and a strong cultural heritage, Thailand is one of those places that has something for everyone. Whether you want to come here to explore more of its rich cultural heritage, or simply to bask in one of their many beaches and nightly parties, Thailand has easily become one of our favorite countries in Southeast Asia. After both traveling and living in Thailand, we've put together this travel guide, highlighting the best of what you can see and do in this country.
Thailand Quick Information
Currency:
Thai Baht
Electricity Socket: 220V AC electricity. Power outlets are usually two-prong round or flat sockets. Be sure to pack a universal travel adaptor so you can still use all your electronic gadgets.
Thailand Visa: Generally speaking, people from the US, UK, and EU passports are given a free 30-day visa when you enter Thailand by air and 15 days if you enter overland. This visa is easily extendable if you want to stay in the country for longer. ASEAN passport holders get a free 30-day visa upon entry (but some aren't valid for extension).
If you want to stay in Thailand for longer, you can look at applying for a tourist visa in any Thai embassy beforehand (this gives you 60 days). Please note that more and more countries in Southeast Asia are requiring you to show proof of onward flights before allowing you to enter the country so make sure you make the necessary booking arrangements.
Safety: Generally speaking, Thailand is a safe place to go. Yes, there are a few scams here and there but as long as you take the time to read about them beforehand, you're good. Based on our years of experience of traveling all over the world, we would never leave home without travel insurance. We recommend going with World Nomads.
The most common accident in Thailand has to be scooter or moped-related. What most people don't realize is that even if you have travel insurance, if you don't have a valid motorcycle license from back home, most policies won't cover you so make sure you look into this before your trip.
Language: In the Thai Islands, English is a lot more common as a lot of people are in the tourism industry. Most people, especially those who work in tour activities and hotels will be able to help you out. In Northern Thailand and more rural areas, there are chances that you will encounter people who don't speak English. However, don't fret. Smiles and a fun game of charades is a great way to get to know the locals. To help you out, here are a few basic Thai phrases and words that are useful for traveling.
Festivals and Celebrations: While we usually prefer to travel around countries during the shoulder seasons, we tend to also plan our trips around certain celebrations and festivals that we want to experience. In Thailand, Loi Krathong and Songkran are two festivals in Thailand that we highly recommend people to experience at least once. Imagine looking up at the sky as thousands of paper lanterns are set free in the sky and trust me when I say that seeing it in person is truly a magical experience.
Transportation: The transport from one place to the next is fairly easy in Thailand and is quite efficient. We recommend downloading the Skyscanner App and using the 12Go website to view bus, boat, and train schedules ahead of time.
Thailand Trip Planning
While you can visit Thailand all year round, avoiding the monsoon season might be smart if much of your holiday plans involve basking in exotic islands. The best time to go to Thailand is December to March (All of Thailand). In a nutshell, the weather in Thailand can be broken down into three parts: Rainy (roughly May-Oct), Cool (Nov–Feb), Hot(March-May).
Rough Budget
As in every country, you can travel around for as cheap or as expensive as you want. Based on our experience, you can travel Thailand for as low as $30-35 a day with accommodations and activities usually being your largest expense. Food is relatively cheap, especially if you stick to local street food (with one plate of Pad Thai costing you as low as $1) Here is a rough cost for basic commodities: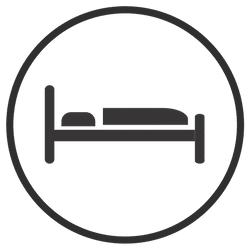 Accommodation
Budget: $6 (dorm), $10-15 (private)
Mid-Range: $20-30
Splurge: $40++
Food (Typical Meal For One)
Street food: $1-3
Restaurant: $5-10
Very nice restaurant: $15++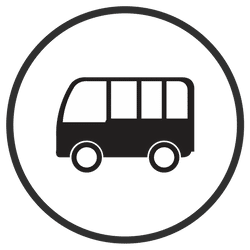 Transport
Songthaew (red jeep): $0.60
Tuk Tuk: $1-5 depending on distance
Overnight buses: $15 (regular) $20 (VIP)
Trains: $35 (1st class with your own bed) $12 (3rd class train)
What to Pack for Traveling Thailand
Despite having different seasons, traveling around Thailand is generally warm, with the exception of a few cooler months when in Northern Thailand. With that in mind, make sure you bring lots of cool quick dry clothing and well as a scarf or two for visiting temples and other religious sites. Check out our complete guide on what to pack for Thailand.
Word of Caution
Animal Tourism in Thailand is pretty rampant with lots of tours promoting elephant trekking. If there is one thing we are passionate about, it is about spreading the word about the rampant animal abuse that happens in these establishments. A lot of tourists flock to the Tiger temple in Chiang Mai just to get a selfie with a tiger.
The tigers in these places are often mistreated and drugged up so they can be docile enough for human interaction. Same goes for elephant "sanctuaries" Bottom line is, do your research if you really must see them and only go to reputable ones (we recommend Elephant Nature Park), or better yet-just avoid any activity which involves animals. 
Best Things to Do in Thailand
As mentioned, Thailand is a country that has a little bit of everything for everyone. Despite being frequented by millions and millions of tourists every day, there is still a large portion of Thailand that remains largely unexplored. Here are a few of the best places things to do in Thailand.
Get Lost in the Chaos of Bangkok
This busy metropolitan city is the heart of Thailand and is one of the most chaotic, energetic, and vibrant cities in Southeast Asia. While some people head straight to the islands, spending a few days in Bangkok is a great way to ease yourself into this exotic country. In Bangkok, there are temples, shopping areas, and pretty much everything that you can imagine under the sun. A few of the most popular things to do in Bangkok is to visit the famous Wat Pho Temple and the Grand Palace. Shop in the widely diverse Chatuchak weekend market or many malls and eat some delicious street food available all over the city. If you're looking for something more tailored, check out our article on cheap things to do in Bangkok which suggest an activity for every day of the week.
Take a Cooking Class
The food in Thailand is some of the best in the world which is why taking a cooking class is one of the best things you can do while in the country. When living in Thailand, we've done over 5 cooking classes and have enjoyed every experience! When looking for where to go, I suggest looking at Cookly which has loads of listings for cooking classes in Thailand which you can filter by location.
Go Trekking in Northern Thailand
After you're done exploring Bangkok, You can opt to venture towards the cities in Northern Thailand. Make the most out of the mountains in Northern Thailand and indulge in a few days trekking, whitewater rafting, exploring remote hill-tribe villages, or simply enjoying the cool fresh air in the mountains. In northern Thailand, you can also opt to do the Mae Hong Son Loop which is one of our favorite activities in Thailand. Apart from trekking, white water rafting down the rivers in Chiang Mai is also highly recommended.
From the exploring the unique White Temple in Chiang Rai to spending a couple of days relaxing in the sleepy hippy town called Pai, here are a few of our favorite things to do in Northern Thailand:
Things to Do in Chiang Mai
Things to Do in Chiang Rai
Complete Travel Guide to Pai
Explore the Underwater World
Known to have a very diverse and rich underwater marine life, Thailand is one of the best (and cheapest places) to learn how to scuba dive. Get PADI certified as you go diving in Koh Tao, Koh Phi Phi, Phuket, or the many other islands. Whatever you do, if you are an underwater enthusiast, experience some of the best scuba diving in Thailand from doing day trips or from doing longer liveaboard dives in the Similan Islands. If you're a diving enthusiast, going on a liveaboard boat in Thailand is an experience you will never forget!
Explore the Off-The-Beaten-Path Places in Thailand
Being an incredibly diverse country, people flock to Thailand for a variety of reasons. Apart from visiting the usual places like Bangkok, Chiang Mai, and the Thai islands, make sure you check out our list of unusual places to visit in Thailand so you can chance upon seeing some awesome national parks, natural attractions, and unusual temples.
Go Hiking and Camping in the National Parks
One of our favorite things to do in Thailand is to go trekking up mountains like Doi Mon Jong or Phu Chi Fa or even explore a few of their many National Parks. When we used to live in Chiang Mai, we used to head up to Doi Inthanon or Doi Pui all the time to go camping. Similarly, places like Khao Sam Roi Yot are also excellent places to visit, given its close proximity to Bangkok.
Go Island Hopping in the Thai Islands
Between the many islands to choose from, there is no shortage of beautiful beaches and underwater life in Thailand. Whether you want to party it up in the full moon party in Koh Phangan, visit Ang Thong Marine Park, or simply explore some of the best beaches in Thailand, a trip to the islands is a must. While visiting Phi Phi, Phuket, and the rest of the popular places are considered as musts, if you want uncrowded beaches which aren't too touristy, Thailand has heaps of other islands that are worth visiting.
Here's a list of all our things to do in the Thai Islands, broken down by location:
What to Eat in Thailand
Thailand is home to some of the most amazing food (in the world) and is a big favorite of mine in Southeast Asia. This country features a cuisine full of fresh ingredients and bold flavors. If you're only in Thailand for a short amount of time, here are a few dishes that you need to try:
Pad Thai: Readily available in almost every street food cart, this dish is something you can never go wrong with. Thick noodles topped with a variety of shrimp or chicken, bean sprouts, egg, and tofu, stir-fried together in goodness.
Pad Krapow Moo: A stir-fry made from minced pork or chicken dish cooked with lots of basil, garlic, and chilies served on top of a piping bowl of white rice and served with a fried egg.
Som Tum: Shredded papaya mixed with green beans, garlic and chilies marinated in a vinaigrette type of sauce topped with peanuts. Usually eaten as a side salad with grilled dishes.
Mango Sticky Rice: Coconut rice paired with a ripe sweet mango topped with a sweet coconut syrup that is to die for!
For more information on what to eat in Thailand, you can check out our Thailand street food guide as well as the full article on the best dishes in Thailand that you can't miss out on during your trip.
Places to Stay in Thailand
The accommodations in Thailand vary greatly. From camping in their national parks, staying in a lush beach bungalow, or in a fancy luxurious villa, there is definitely no shortage of places to stay in Thailand. To help you out in figuring out the best places to stay in Thailand, here are our personal suggestions on the
best hotels and hostels in Thailand
.
Complete Thailand Guide

After traveling and living in Thailand, we created this complete Thailand guide to help people discover the best of what to do in this incredible country based on our personal recommendations. Featuring the best beaches to go to, the best treks to do, as well as sample itineraries, our Thailand guidebooks are the best way to make the most out of your trip to Thailand.