FRANCE TRAVEL GUIDE CONTENTS
At a Glance | Trip Planning | Things to Do | What to Eat | Places to Stay | Latest
At a Glance
Widely regarded as the cultural capital of the world, France boasts a fantastic array of food, scenery, and history to fill a trip across the largest country in Western Europe. From the bustling streets of Paris with its sprawling streets and stunning views from the Eiffel tower to luxury retreats on the Cote d'Azur or the French Alps, there is so much to see and explore. Feel the romance whilst treating your taste buds to a foray of French cheese and wine and relish the culture and history on offer in the fantastic selection of the museums including the Louvre. Bon Voyage!
France Quick Information
Currency:
Euro (EUR)
Electricity Socket: 230V AC electricity. Power outlets are usually two-prong round sockets. To avoid the hassle of having to buy new adaptors for everywhere you go, we recommend picking up a Universal Travel Adaptor before you leave.
Visa: France is a member state of the European Union and Schengen Agreement. This permits all EU nationals to unlimited Visa-free travel and nationals of countries given permission such as Australia and Canada to 90 days Visa-free travel within the Schengen Zone.
Nationals of countries such as Russia and China and other Asian countries will need to apply for a Schengen Visa. If nationals of countries granted Visa-free travel for 90 days wish to travel for longer than this, they must also obtain a Schengen Visa. EU nationals can travel for an unlimited length of time but if they overstay 90 days, must register with the local Mairie to apply for a long stay residence permit. Further requirements such as a return ticket and 6 months validity on your passport may also be required.
Safety:
France, like most of Europe, is safe. Due to Frances' geopolitical position, many parts of France are on terror alert and the risk remains significant but the country is generally safe. Police presence and counter-terror intervention have vastly increased in response, increasing the safety. In major cities such as Paris and Marseille, risks also include petty theft, mugging, and scams, so remain vigilant but do not be dissuaded from visiting. However, as always, no matter how safe a country is, we always recommend getting travel insurance. Our top recommendation is 
World Nomads
, due to their extensive list of activities covered.
Language: The main language spoken is French with some regional languages in local communities such as Occitan, Catalan, and Breton. English is widely spoken in major cities and tourist sites but this should not be relied on. The French are proud of their language and will appreciate your effort to use it but are willing to help out if they speak English.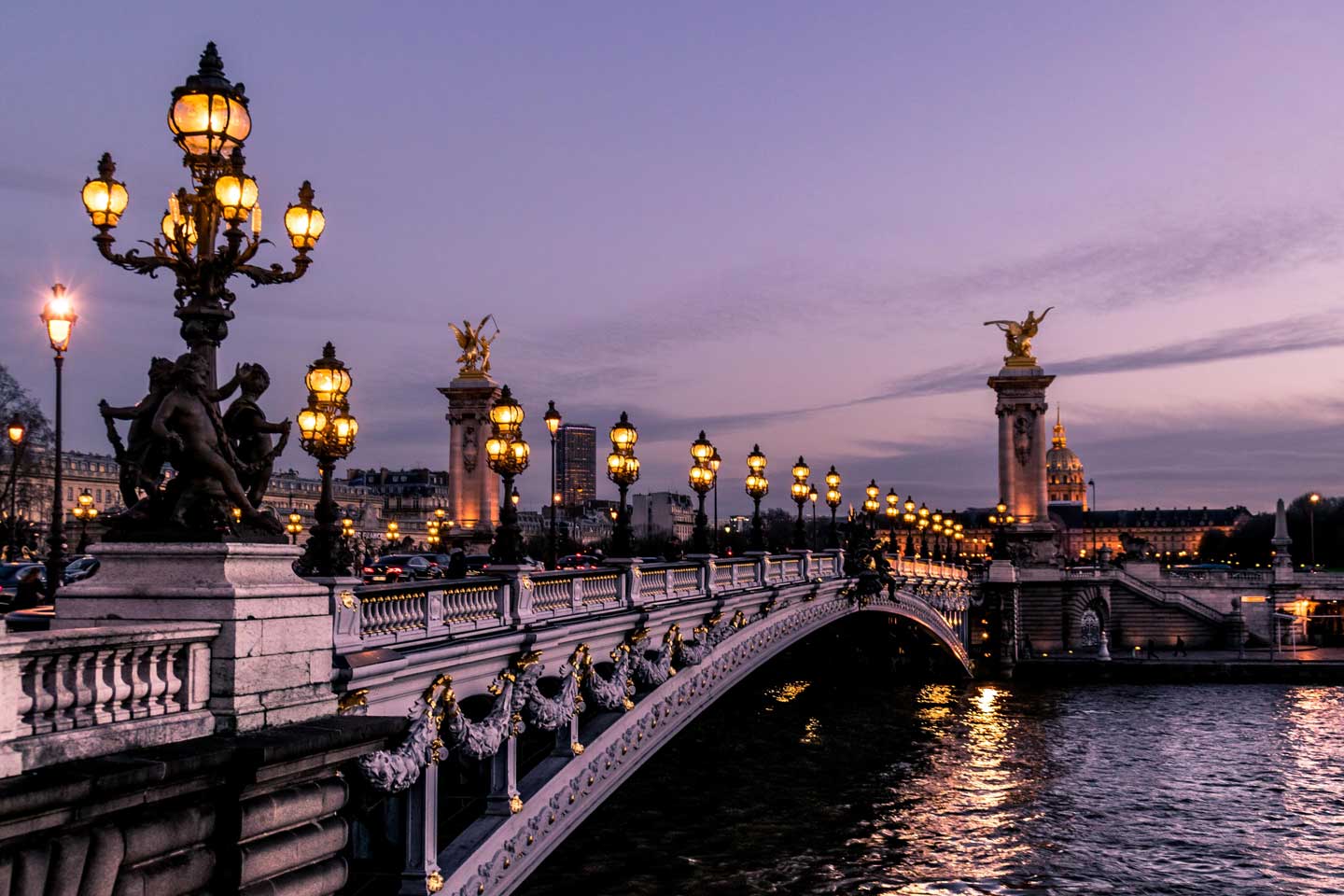 France Trip Planning
Best Time to Go
While you can visit France all year round, it's worth knowing what to expect in each season, especially if you need a particular climate for your travels or if you're planning on hitting all the top tourist attractions but want to avoid the crowds.
Best Time to Go: April to May and September to October (Spring and Autumn)
Typically, the weather is similar to other parts of Europe and it can be broken down into tourist seasons:
Low Season (Oct-Mar) – The weather is a mixture of very cold in the winter to it warming up for the Spring. Although attractions and restaurants may be open fewer days and shorter hours, prices can be 50% lower than the peak season. Bear in mind that hotels and restaurants in smaller rural regions may be closed in this season.
Mid Seasons (Apr-Jun & Sep) – With warmer weather, the shoulder months are great for exploring the main cities and avoiding the crowds whilst also getting cheaper accommodation.
High Season (Jul & Aug) – As the weather is all sun in July and August, tourists flock here in this season, especially at weekends and over the holidays. Just remember to also pack something just in case it rains. It is Europe after all!
Rough Budget
As in every country, you can travel around for as cheap or as expensive as you want. Based on our experience though, traveling around France is expensive. You can travel France for as low as $46-90 a day with accommodations and transport usually being your largest expense. Food is also not the cheapest, however, so self-catering is properly the budget option. But don't forget to splurge and treat yourself once in a while as the food there is to die for! Here is a rough cost of basic commodities: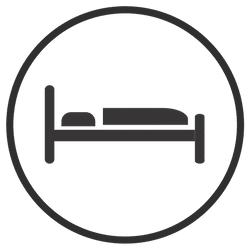 Accommodation
Budget: €15-40 ($17-47) Dorms / €60-90 ($70-100) Budget Hotels
Mid-Range: €90-190 ($100-220)
Splurge: €200+ ($235+)
Food (Typical Meal For One)
Lunch Menus: <€20 ($25)
Restaurants: €20-40 ($25-50)
Top restaurants: €70+ ($80+)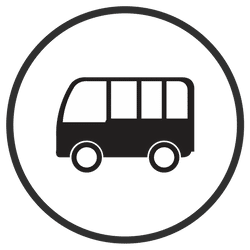 Transport
Local Transit: €1-3 per trip ($2-4)
Trains (long distance): €25-200 ($30-235) depends on whether you book in advance
Buses (long distance): €15-30 ($18-35)
Taxis: €15+ ($18+) for short distances
What to Pack for Traveling France
Despite having better weather than many other European countries, you will need a variety of clothes to suit all weather conditions for France. Even in the Summer you could come across a few rainy days and it gets especially cold if you're spending time up in the mountains, so make sure to bring lots thin pieces of clothing that you can layer if you're cold. For a complete guide on what to pack for Europe, check out our full article.

Best Things to Do in France
Fall in Love with Paris
A global center for art, fashion, gastronomy, and culture, you can't come to France without visiting its impressive capital, Paris. More than living up to its reputation as a major European city, Paris is packed full of iconic landmarks, charismatic architecture, and designer boutiques, not to mention a vibrant cafe culture and fine dining that will make you fall in love with Paris. A simply amazing city to get lost in, you can wander the streets, absorbing the energy and eat your way through Paris until your heart's content. If you're looking for something a little bit more on the alternative side, check out our post on unusual things to do in Paris and the best tours led by locals.
Discover Lyon and its History
For a true French city, step back in time and discover the 2,000 years of history that is reflected in medieval Lyon. A great city known for its commerce, Renaissance neighborhoods, and impressive gastronomic scene, this is the place to go if you want to experience the French art de vivre ('art of living') where food, wine, culture, family, and friends are all we need to make life worthwhile. Soak up some culture, visit some medieval castle and explore the French countryside around Lyon, and you can be sure you will leave the city in awe.
Gawk at Mont St-Michel
As one of Europe's most unforgettable sights, take some time to visit the mesmerizing Mont St-Michel while in France. Set atop an island commune in Normandy, the whole experience of this visit is majestic. From the walk towards the impressive mount to ascending the cobbled streets to the highest point on the island, there are no words to describe how incredible and awe-inspiring this experience actually is without experiencing it for yourself. Whilst in Normandy, don't forget to also pay a visit to the D-Day Beaches. There are many bunkers and fortifications as well as memorials and museums where you can learn about France's history in WWII.
Go Skiing in the French Alps
Winter sports enthusiasts would lose their minds at the French Alps, as this region has some of the best ski slopes in Europe! Although not the cheapest of getaways, there is nothing like spending your days skiing and your evenings drinking wine in front of a log fire in your rented chalet or slope-side hotel. What are you waiting for? The slopes await!
Explore the Loire Valley
Imagine seeing miles and miles of colorful vineyards stretching into the distance, surrounded by rolling hills of the countryside and beautiful French villages dotted here and there. Sounds perfect right? That is exactly what the Loire Valley is: picturesque and postcard picture perfect!
Worthy of all the praise that it receives, this region needs to be explored. Take some time and try the wine, eat the food, explore the small towns and go chateau-hopping to explore the valley in its entirety. France is definitely one of our favorite European destinations for Winter.
Drink wine in Bordeaux
Bordeaux is the region where some of the best wine in the world is made! If this isn't reason enough to visit, then we don't know what is. Although an expensive destination, it is definitely worth a trip to this beautiful place, even if you just travel here for the magnificent views, to eat your fill of some of the best seafood or to sample some fine wine. Bordeaux also has one of the longest shopping streets in Europe so this is worth the trip alone!
What to Eat in France
Renowned for its fine wine and luxury cheeses, the French cuisine is nothing short of exquisite. With a diverse range of culinary traditions and some of the freshest local ingredients, you can be sure that you'll have some truly gourmet meals wherever you go in France. If you're only in France for a short amount of time, here are a few dishes that you need to try:
Croissant
You can't go to France without trying some of their delicious baked goods and the croissant is our top choice! Discover how this simply pastry should be cooked and enjoy your "petite dejeuner" just as the locals do.
Croque Monsieur
Freshly baked bread with fresh ham and cheese complete with mustard. This melted snack is a simple yet amazing culinary creation and is perfect for a pick me up after a long morning exploring.
Beef Bourguignon
The French know how to cook their meat and there's no exception with the traditional beef bourguignon dish. Only the best cuts of beef are slowly stewed in red wine with herbs and vegetables and after a few hours, you have one warm casserole packed with flavor. Bon appetit!
Escargot
One dish for the adventurous culinary explorer is snails. One of the most traditional and sophisticated foods in France, enjoy them warm and smothered in garlic butter, parsley cream or wine. Just close your eyes if the look of the shells is too much because the taste is definitely worth it!
French Cheese
Whatever region you are in, you can be sure that the cheese will be a winner. With an incredibly wide range of cheese on offer, find the one for you and never look back. From brie to blue cheese, order a charcuterie board and indulge yourself!
Places to Stay in France
Accommodation in France is expensive so the cheapest options would be dorm rooms in hostels while in the cities and camping in rural areas. Private rooms in hostels and hotels can range greatly, so it may be worth taking a look at Airbnb for better value options, especially in Paris.
If budget is not a problem for you, the countryside is full of large houses and villas that you can find on The Big Domain, so treat yourself to a stay that you'll never forget. If you're traveling during peak season or holidays, it is best to book your accommodations in advance. We recommend checking sites like Booking.com, Agoda, or Hostel World. To help you out in figuring out the best places to stay in France, here are our personal suggestions on where to stay: