Looking for the best packable down jacket to take with you on your adventures? In this article, I am going to walk you through a few of my top picks plus share a detailed comparison on each one.
You see, on any cold weather trip, you're going to want the best packable down jacket possible. What is a packable down jacket, you may be wondering? Well, these are smaller winter jackets that will keep you warm without being bulky and taking up tons of space like most typical winter down jackets do.
A packable down jacket is a very practical item for any fall or winter trip because not only will it keep you warm, but it won't take up excess space in your luggage. Like its name suggests, these jackets are ultra packable and compress to be quite small, making for an awesome jacket for all of your jet-setting adventures.
Choosing jackets in general can be ridiculously time-consuming. To save you that precious time, we've reviewed our ten favorite packable down jackets to help with your search!
Our Picks for Best Packable Down Jackets 2022
Want to Travel the World Forever? ✈️
We've been traveling the world for the last 8 years thanks to our blog!

BUT, here's the thing...not all blogs make money. Tune in to our free workshop where we share HOW we profit from our passions and how you can do the same.
Packable Down Jacket: Comparison Table
Why Choose a Packable Down Jacket for Your Travels
A packable down jacket is one of the most practical items for any cold weather travel.
Why? It will keep you warm, look stylish, and save space to boot.
No one ever wants to take their giant Canada Goose or knee-length winter jacket on a long trip. No hate to those jackets, but they're just a hassle to pack, and forget about carrying it around when you don't feel like wearing it! What a mess.
To solve this age-old problem, some genius came up with the idea of a packable down jacket which allows wearers to be as warm as they would be in their typical winter jacket but without the added bulk. This is what makes them ideal for travel, and why they should be in any adventurer's closet.
Besides keeping you warm while wearing them, these are also an ideal travel companion because you can use them as a blanket on a cold airplane or bus, and they also double up as a travel pillow if you need something cushy to lay your head on.
Because they compress so well and weigh next to nothing, packable down jackets are an awesome addition to any jacket repertoire, and will be your new go-to when headed out into chilly weather.
What to Look for in a Packable Down Jacket
Knowing what to look for in a packable down jacket will definitely help you choose the right one for you and your travels.
Here are some considerations to keep in mind.
Size and Style
The first thing to determine when choosing a packable down jacket is what size and style you'd like.
Getting a jacket that fits you well is super important, because if it's too loose, it won't keep you warm enough and if it's too tight you'll be uncomfortable.
Most jacket brands have a sizing chart, and my biggest piece of advice is to measure yourself against that chart to make sure you're getting the right size jacket. Another pro tip is to get one that's a little larger than you normally wear so that you can fit extra layers underneath as needed.
The style of your jacket will also help narrow down the pool.
Do you want something that's fitted around the waist? Has elastic sleeve? Has a hood? These are all things to think about, and mean more than you'd think when looking for a packable down jacket!
Warmth
Probably the most important aspect of a packable down jacket is how warm it will keep you.
You can determine the warmth of a jacket by looking at two things: Fill Power and Fill Weight.
Fill Power is the main indicator of the quality of the down inside a jacket.
The higher the fill number, the higher the quality of the down! Essentially, jackets with a higher fill power do a better job at trapping body heat and keeping you warm.
Typically, less expensive jackets will range from 500 to 650-fill down. They'll do a decent job at keeping you warm but aren't good for seriously cold weather.
If you're looking for something that will really stand up to the elements, look at down jackets that have 800-fill or higher, which is considered to be premium down. You'll find jackets with over 800-fill at reputable brands like Patagonia, Arc'teryx and Mountain Hardwear, but you can bet these jackets are going to be more expensive than ones with a lower fill power.
Fill Weight is another main contributor to a jacket's warmth. It is basically how much down is actually in the jacket.
The warmest jackets will have a high fill power and high fill weight. Fill weight is measured in ounces and is an important determinant in a down jacket's warmth, but this number isn't always listed. That being said, it's definitely something to look out for.
Down
While we're on the topic of down, the kind of down that your jacket is filled with is another important thing to look into.
There are two main types of down that you'll find in jackets: goose down and duck down. Sometimes jackets will be filled with a combination of both.
Goose down is typically the warmest and lightest type of down, but it's more expensive than the alternative. Duck down or a combination of goose and duck is a less expensive option but won't be as lightweight and compressible as goose down.
Waterproofing
Another thing to look for in a packable down jacket is how waterproof it is.
Almost all packable down jackets will have some level of waterproofing, whether this comes from the material the shell is made out of or some sort of treatment it's undergone. Some jackets are completely waterproof, while some are simply water-resistant and aren't made for intense weather.
A jacket with a good amount of waterproofing is super important because down loses its insulating power when it gets wet. Not to mention, a soggy jacket is extremely uncomfortable as well.
To combat this, some manufacturers have started insulating jackets with synthetic materials that can take some moisture, or by adding polymer to the jacket's down.
Furthermore, when the shell is made from water-resistant materials like nylon, it will wick light moisture off instead of absorbing it. The shell can also be treated with Durable Water Repellant (DWR) which also wicks water.
These are all things to keep in mind when looking at the waterproof factor of different jackets.
Weight
Another very important thing to look for in a packable down jacket is how much it weighs.
Having a lightweight jacket is key because it will be easier to travel with and pack. The only trade-off is that the ultralight jackets aren't as warm as the ones that are slightly heavier.
There are a couple things that contribute to the weight of a packable down jacket. The first we've already talked about, and that's the fill weight. How much down that's packed into a jacket will influence its weight.
Another factor that adds to the weight of a jacket is the denier of the jacket's shell.
Denier is the weight of the thread and is indicated with a number followed by a D. The higher the denier, the more durable a fabric. But at the same time, the higher the denier, the heavier a fabric is as well.
Ultralight jackets have a lower denier shell. However, these jackets are more prone to rips, tears and abrasion.
If weight is the most important factor to you, you may have to trade some durability and warmth.
Compressibility
Finally, a last thing to look for in a packable down jacket is its compressibility.
A truly packable down jacket should be able to compress into a tiny package, making it easy to fit into your bag. Compressibility is influenced by the type of down the jacket is filled with and what the shell is made out of.
If this is a main consideration for you, look for jackets that come with a compression sack for easy storage and transport.
Best Packable Down Jackets for Men and Women 2022
Now that you know what to look for to help you choose the best packable down jacket for you, here are our choices for the nine top packable down jackets you can buy in 2022.
Caring for Your Down Jacket
Each packable down jacket requires different care. We recommend carefully checking the tag on your jacket for unique washing and care instructions.
Your best bet is to keep it out of a machine (unless specified), and wash it by hand in cold water. Then, simply hang it to dry.
For smaller dirt spots, use warm soapy water to clean the areas of the jacket that need some TLC. You should have a fresh jacket in no time!
When you're not traveling, keep your jacket out of its pouch to help retain its shape and form.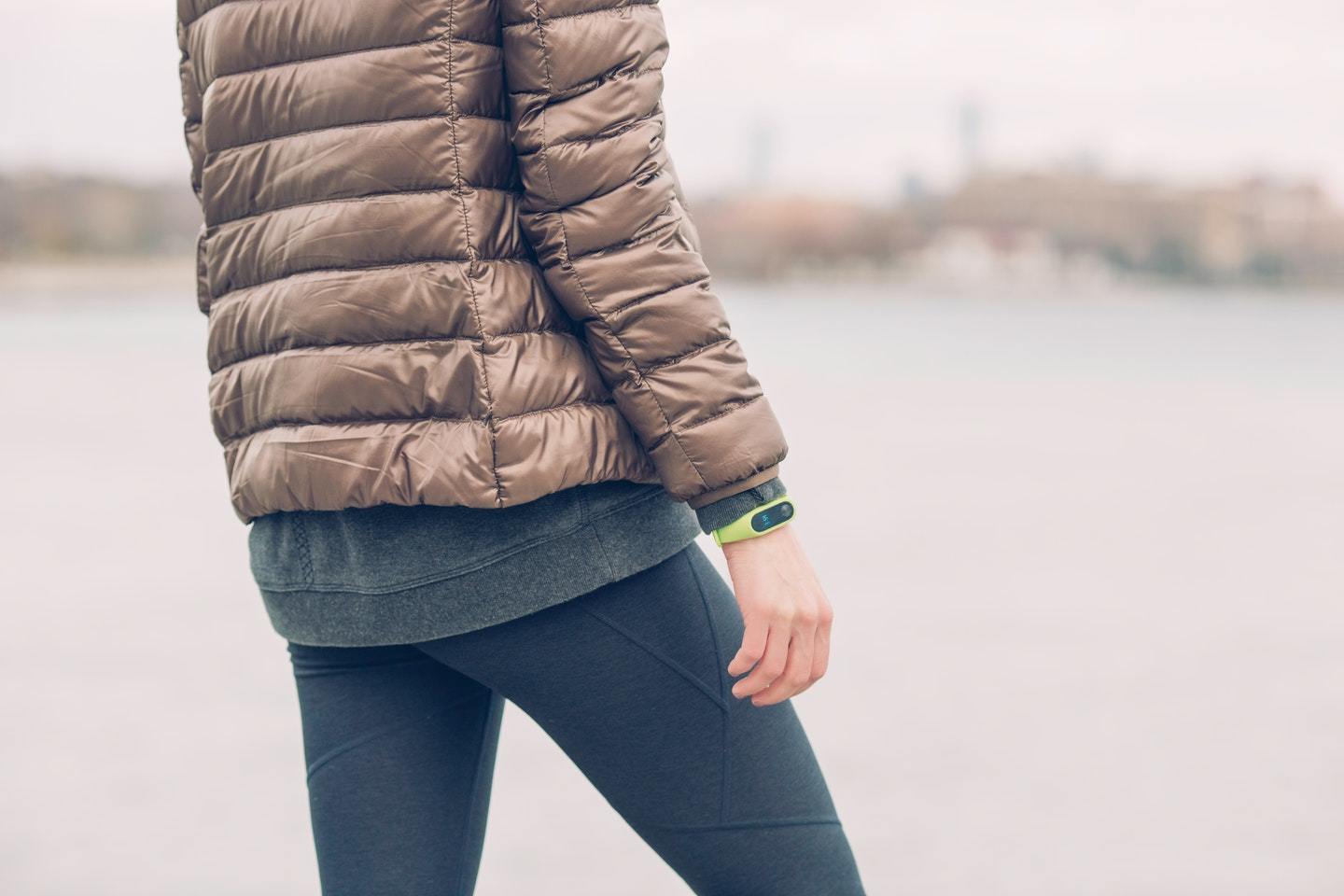 Hopefully this article gives you a good idea of what to look for in a packable down jacket and you've found one that's perfect for your cold weather travels. Seriously, these jackets are worth the investment. Once you have one, you'll probably be kicking yourself for not getting one sooner.
If you're looking for more inspiration on travel jackets, check out our guide on best travel jackets for any kind of adventure.
Stay warm!
---
Inspired? Pin it!